To book online please follow the links on the timetable below. If you have any queries or require further information, please email [email protected]
Social Tennis – Social tennis and over 50's social sessions are for the members to play all year round. These are member led non coached sessions, no need to book just turn up and play with other members. 

Tennis & Coffee Morning – Improve your tennis in a fun and social environment. Tea/coffee included and maybe even a biscuit or two to go with it.

Cardio Tennis – Fun fitness-based on court session to music suitable for all levels of ability and fitness. Rackets can be provided at no extra cost.

Beginner Coaching – You will learn the foundations of the game so that by the end of the course you will be able to enjoy fun matches with friends, family, or other people that you meet. Under the guidance of an LTA accredited coach, you will be taught new skills and shown how to serve, rally & score.

Improver Coaching – For those in between the Beginner and Intermediate sessions.

Intermediate Coaching – For players who are already able to rally and know the basics of tennis, the course will work on improving consistency and match play skills so players would feel more confident in a competitive singles or doubles match.

Team Matches – The men's, mixed and ladies' leagues will start from the end of April for any members wanting to play competitively.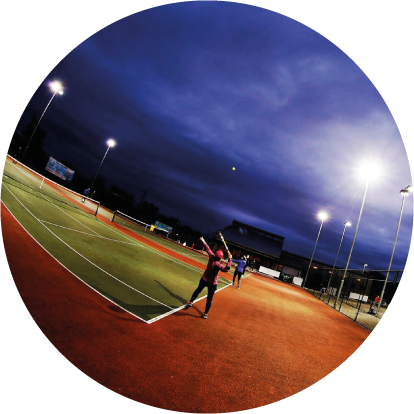 Today's Date 17th August 2022